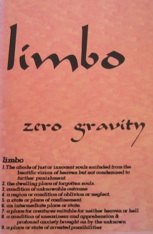 Limbo (1999)
Chapbook released with show of same name.
Features several pieces from the show including
making moviesT

The old squeeze play

The knife

The twilight

Windows

Stories from the limbo diner

Law & order

And then what?

Just a trip

Beyond the dream state

Trophies

Anawim

No more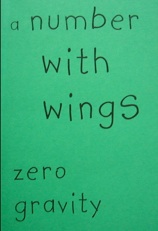 a number with wings
(2002)

Chapbook released  to coincide with show of same name featuring poetry from the show including:

For sale

No more

God's special little creature

They wait

Mrs. Murph

36,000

Even if my life depended on it

I'm just a man

Repeat

P

eople who have saved my life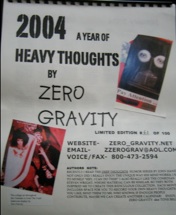 heavy thoughts by Zero Gravity
(2003)

A goof collection of insane stream of consciousness work in 2004 calendar form.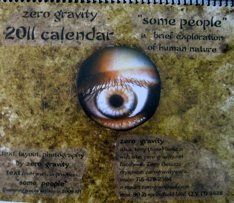 "

some people

"


a

365 course meal"

tasty collection of observations of human beings; coupled with photos taken from world tours.

2011 Calendar
"Burning Questions"
A collection of interesting & challenging things to think about.
The Fast Lane
2012
The Spiritual Life presented as never before.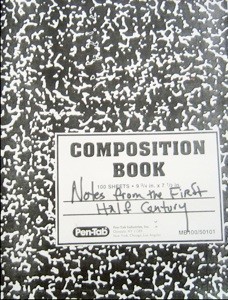 Notes from the first half century (2004)
This retrospective is a collection of records of adventures, photos, & lists of favorites in the arts & artists (included in faves section of this website), and poetry including:
Cost

In God's dreaming

Before you always

Footnotes QV

Mother

Repeat

Who told her?

Return

They're not going to stop

Transcendence

Foreverwind

From under golden arches

Just tell me

And this

Meditation book (2006)
These limited edition books are done in a style that I found in Buddhist temples in Cambodia, used by monks opening to a page & meditating on its contents. Contains original insights.
Ongoing
Bug Out Magazine
(60-70 issues annually)
Comedy, satire & weird news collection.
Soul Fountain
(several  volumes annually)
Editor & publisher of this art & literary journal
contact: Soul Fountain

It's a Thin Line  

2005

A collection of 2 word contrasts